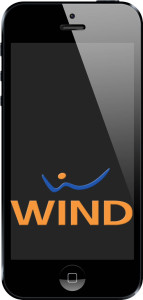 There is some big news here. I've been pretty clear how much I like Wind Mobile and everything that they stand for. For a long while they have refused or simply haven't been able to offer up the iPhone. Although they have the Samsung Galaxy S4, there are still many people who might use Wind Mobile, but their lack of iPhone support is costing them customers. I'm pretty happy to say that starting now, you can use an iPhone with Wind Mobile. There are a few technical details you need to understand first, but those are minor details. The fact is you can buy an unlocked iPhone 5 and use it at Wind Mobile. Before you go buying that unlocked iPhone, check out what you need to be buying first. Details are in the next paragraph!
What you need to know about getting a Wind Mobile iPhone 5:
understand that you will not be getting 4G LTE speeds. You will get HSPA+ data speeds instead. If you are concerned about this difference or don't know the difference between what 4G LTE vs. HSPA+, then check out this article here. There is some debate about speeds, but HSPA+ is considered to me more than enough for a fantastic internet experience on your mobile phone. There are factors of course in terms of congestion and location, but in some cases it can be faster than your home network. If you feel you have additional insights, please add a comment below.
you need to buy an unlocked iPhone AWS version which you can get from an Apple Store.
you need to buy the $25 nano sim card from Wind Mobile
this is the official comment from Wind Mobile on their Facebook page regarding iPhones – "you are responsible for verifying network compatibility, and that the device is unlocked."
What model iPhone 5 to buy for Wind Mobile:
The iPhone 5 must be purchased AFTER  April 11th, 2013
Model number A1428
Serial number must contain the following sequence:

Black 16GB -FH19
White 16GB -FH1C
Black 32GB -FH1D
White 32GB -FH1F
Black 64GB -FH1G
White 64GB -FH1H
unofficial details of compatible iPhone models: GSM model A1428*: UMTS/HSPA+/DC-HSDPA (850, 900, 1700/2100, 1900, 2100 MHz); GSM/EDGE (850, 900, 1800, 1900 MHz); LTE (Bands 4 and 17) – NOTE: I WILL UPDATE AS CONFIRMED AS SOON AS POSSIBLE. VERIFY WITH WIND MOBILE FIRST BECAUSE THEY HAVEN'T OFFICIALLY POSTED DETAILS ON THEIR SITE. SEE THE FACEBOOK POST HERE.
Updated iPhone Compatability 2015 – Including iPhone 6 and 6+ Plus
iPhone 6 – Model(s): A1549 (GSM); A1549 (CDMA) A1586
iPhone 6 Plus – Model(s): A1522 (GSM); A1522 (CDMA); A1524
iPhone 5s
Purchase Date: After September 20th, 2013
Model Number: A1533
iPhone 5c
Purchase Date: After September 20th, 2013
Model Number: A1532
iPhone 5
Purchase Date: After April 11th, 2013.
Model Number: A1428
Serial Number: Must contain the following sequence
White 16GB – FH1C
Black 16GB – FH19
White 32GB – FH1D
Black 32GB – FH1F
White 64GB – FH1G
Black 64GB – FH1H
How much does a new iPhone 5 cost that will work on Wind Mobile?
The safest option is to buy an iPhone from the Apple Store. The iPhone 5 comes in a variety of different storage capacities including: 16GB, 32GB and 64GB. You can buy either a white or black model. The price for a 16GB model is $699, 32GB model is $799 and the 64GB model is $899.
You may be stumped on storage capacity and what's right for you. Something to consider is the ever growing free online storage market. Just look at Google and Microsoft and see their offerings for free! Online or cloud storage is only going to get cheaper in my opinion. My point is storage for photos and videos takes up a lot of space on your iPhone. It's easy to dump those onto cloud storage and free up space on your phone for games, apps, etc. In fact putting things like photos and videos in cloud storage makes it a whole lot easier to share and they are safely stored online and not on your device should you ever lose it.
How good are the Wind Mobile plans?
The biggest issue is coverage area and whether you will be using your iPhone in those "Wind Zones" or if you will be outside of the Wind coverage areas. Check their coverage map here. Forget about data if you're outside of their coverage area. You will pay $1/MB for data roaming. Roaming rates for talk is $.20/minutes and text is $.15/text. You have to pay for voice mail which isn't great, but from time to time they have promotions that will include free voice mail. I'm not suggesting that you wait for that deal because who knows when or if it happens again. That's the bad news out of the way. If you have 2 lines you save $5/month, if you have 3 lines you save $15/month, if you have 4 lines you save $20/month and if you have 5 lines you save $25/month. Here is a rundown on their plans.
Wind40 Plan – $40/month: unlimited Canada-wide calling, text, and data
Wind30 Plan – $30/month: unlimited Province-wide calling, text and data
Wind20 Plan – $20/month: unlimited local talk and text