Asus have never been shy about taking risks or breaking new ground. The 3D and virtual reality technologies are gaining momentum and apparently Asus wants in on this potential growth sector in the marketplace.
What we have here is a look at the ZenPad S 8.4 3D, model named Z581C. There have been mentions around the web over the past few months, but it really has been a mystery up until this point. Thanks to CES 2016 Innovation Awards and the Taiwan Excellence Awards, we've gained some more information about this interesting new tablet.
With products like this, it's never clear whether it's just for show or whether it will indeed see any sort of global release. We simply do not know at this point. A lot may depend on how the market adapts to virtual reality and 3D photography. For now, let's just consider the ZenPad S 8.4 3D as a prototype.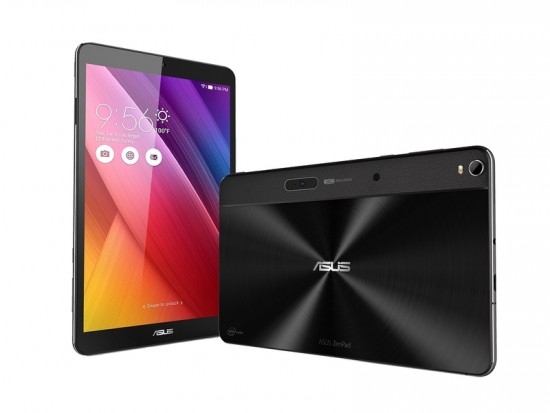 If you are familiar with the ZenPad S 8.0 tablets, you will see a similar design, but this 3D tablet has some differences for sure.
Asus has shared some details of the Z581C. These include:
8.4-inch size
metal construction
359 ppi, WQXGA display
80% screen to body ratio
Tru2Life+
DTS Premium sound with dual speakers
Intel RealSense 3D camera on rear

you can change the focus of a photo after you've shot it
3D scan and 3D print – means you can scan any object and print it through a 3D printer
Note: We've seen contradictions about whether this is a ZenPad S 8.0 or whether it's ZenPad S 8.4. We've gone with 8.4 simply because it's more logical. The Z581C is 8.4-inches, so having this as a 8.0 doesn't seem logical. We will update details as we learn more.