It's now into July and the much talked about and much hyped smartphone from ASUS is still unavailable to buy in the Canadian and US markets. Given the affordability of the ZenFone 6 and its unique feature set, it's understandable that people in Canada want to know. When and where can I buy one?
It's worth noting that the dedicated ZenFone fan site ZenFone.org doesn't seem to have any answers either. They track the goings-on of retail availability and pre-orders, but there is nothing to be said about Canada and the US.They have a dedicated ZenFone 6 pre order tracking page here. They are suggesting a July launch for North America. There does seem to be mostly speculation at this point but this happens when ASUS won't divulge release details. Everyone is left guessing.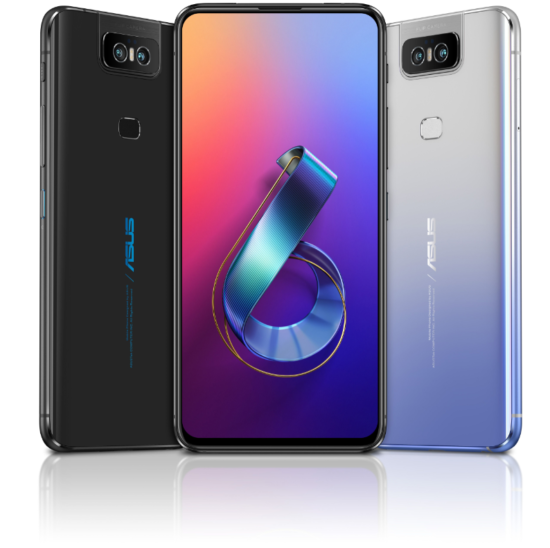 We have a history with ASUS in Canada as well. We know the ZenFone series quite well and this ZenFone 6 is in higher demand than any ASUS ZenFone release to date. Considering ASUS announced loses in their mobile phone division and were beginning some company restructuring that involved cutting back that division, it's kind of funny to think now is the time for their hero product. It's like from the outhouse to the penthouse. When everyone least expected the best ZenFone ever, ASUS delivered. They delivered in a huge way actually.
There are many unique selling points to the ZenFone 6. Let's break them down for you.
Price
First, price for this Snapdragon 855 flagship is much lower than the closest competition like OnePlus 7 Pro. ASUS comes in cheaper, although the Canadian version of the ZenFone 6 will be higher by a fair margin to what you will see in the US.
Huge Battery
Price is one thing, but the 5,000mAh battery is simply the biggest that you'll find in a mobile phone and certainly no other flagship has this battery capacity.
No Notch
The ZenFone 6 has a full-screen display with no notch. The phone features a flip camera, meaning the high-spec rear camera can be flipped to take the highest quality selfies as well.
Near-Stock Android
The ZenFone 6 has a near-stock Android which is a first for ASUS and the tech community is rejoicing the end of the bloat-heavy ZenUI from years past.
Headphone Jack
Better to have than to not have. On that we can all agree right? One less thing to charge. One less dongle you need. Everyone is happy to see a headphone jack on the ZenFone 6.
Unlocked
The ZenFone 6 is an unlocked smartphone, meaning you buy it, insert whatever SIM card you want, and bingo, you're up and running. Freedom Mobile, 711 Speakout Wireless, PC Mobile, Bell, Telus, Rogers and most of the others will work with the ZenFone 6. More details on bands and network compatibility coming soon.
Negatives?
The display is an LCD rather than OLED so that is one area where the other flagships can beat the ZenFone 6. It doesn't sound like a major deficiency as most ZenFone 6 reviews don't quibble with the display and find it super bright and clear.
ASUS is far ahead with the launch of the ZenFone 6 than in previous years. Typically the North American market was very low priority for ASUS and it would be October sometimes before the new ZenFone releases would be available to buy in Canada.
ASUS has confirmed that July is the date for North America. The higher than expected demand has thrown a wrinkle into the supply for other markets and its yet to be seen whether demand elsewhere is going to affect their launch dates for Canada and the US. We will have updates on availability as those dates become known.