We certainly appreciate the constant effort and tweaking that Telus does to improve their Optik TV viewing experience. When you get a lot of super bright people in a room, sometimes the simple details can get overlooked. In this case, there is an ongoing nuisance that every Optik TV user must accept—that annoying overlay that pops-up on pretty much any remote button you press.
The "information overlay" as Telus calls it is something that you ultimately cannot avoid. Our solution will certainly mitigate it and let you dictate how long it remains in view.
Not sure what this overlay is? The overlay is that pop-up that darkens the lower quadrant of your television whenever you change channels, press "pause", or fast forward/rewind.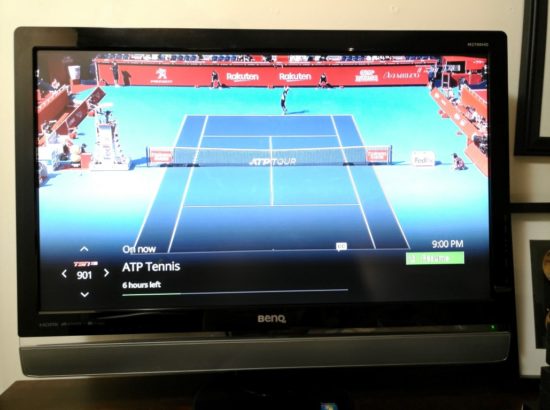 The overlay is particularly annoying when it comes to sports because sometimes the scoreboard and game details from the broadcast are at the bottom of the screen. Any channels such as news, often times have headlines or weather information scrolling on the bottom of the screen which of course is blocked out by the overlay.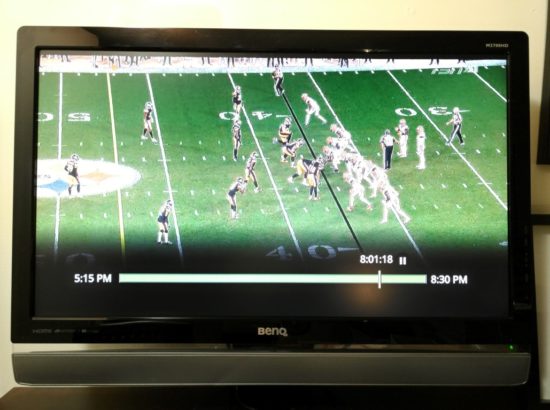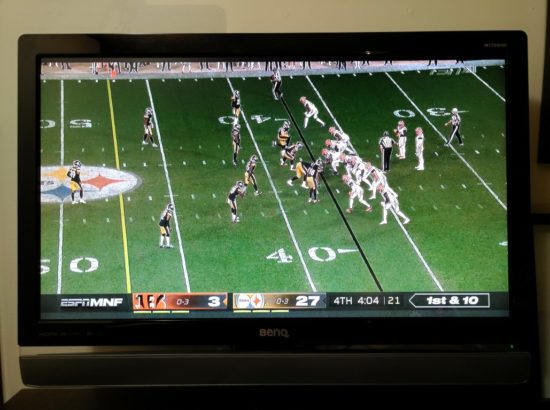 Solution to instantly remove the overlay? Just press the "back" button on the remote.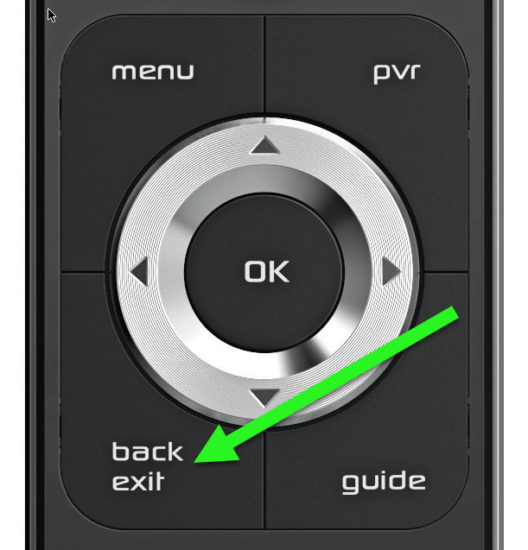 You might be asking yourself what all the fuss it about. The overlay only lasts a matter of seconds and having to manually press the "back" button to remove it faster? Perhaps this seems a bit too labour intensive. We say give it a try. You'll love it.
If you are akin to fast forwarding or rewinding, the "skip" forward/backward buttons to not trigger the overlay at all. Ideally Telus would include a setting so that users can choose to not have the channel "information overlay" appear at all. If you really need to know the channel and show information there is the "info" button on the remote that can be used instead. Additionally, it would be nice if Telus offered settings for the overlay duration or a setting to make it far more transparent so it doesn't block out program content.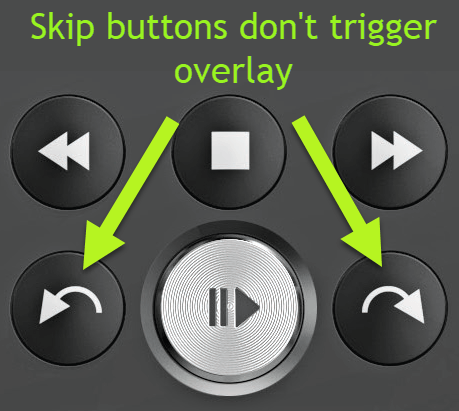 Since we're feeling generous, we have another little tip about the Telus Optik TV "back" button. If you are knee deep in menus or settings and want to quickly get back to live television, simply PRESS AND HOLD DOWN the "back" button. It will take an extra moment of holding it down, but it will fast track you out of every menu or setting page getting you right back to watching television. Holding down the "back" button is like an exit button and it's extremely handy.
Sometimes usability gets overlooked when it comes to technology and anything that blocks information or content is not a good thing. Certainly the Optik TV "information overlay" is guilty of being cumbersome and annoying especially for sports fans. Let's build-in some more settings and flexibility, shall we?