Note: This article was last updated on July 3, 2015.
Update: This information is official!


Price: $399 CAD (this is the price for the fastest configuration with a Intel processor Z3580 @2.3GHz, 4GB RAM, USB Type-C port and 64GB storage)
ZenPad S 8.0 (Z580C) (Z580CA) – This is the "hero" tablet from the ZenPad line-up. We don't have a price or a release date yet, but this will be ready to buy or pre order in the next week. That's our gut feel on it. There is a lot to like about the ZenPad S and Asus should be offering it at a much more reasonable price that say, the iPad mini 3. We've done some early spec vs. spec comparisons on other flagship tablets like the iPad mini 3, Nexus 9 and even the upcoming Samsung Galaxy S2 8.0 tablet. In those comparisons, the ZenPad S 8.0 (Z580CA) is at the top. However, battery life and camera comparisons are key specs and still need due process, which will come in time. However for what you get, the top model ZenPad S is going to be one of the best, if not the best Android tablet in its class. Three key features of the ZenPad Z580CA model include: Z Stylus pen support, dual stereo front facing speakers and a USB Type-C port.
ZenPad 7.0 (Z370C) (Z370CG) (Z370CL) – There are 3 variations of the ZenPad 7. Two have cellular connectivity and one model does not. Asus will be selling tablets in a more selective way, so don't expect to see more than one SKU in Canada or the USA. Most times Asus will ship the 4G LTE models to North America. In that case, expect that the Z370CL and possibly the Z370C will be coming to North America. The specs are not top of the class, but are certainly decent. We don't have a price yet or a release date. It's going to be July before you have a chance to buy one. The main standout feature of the ZenPad 7 is the replaceable back covers which can swap out for a few very unique accessories that Asus created for the ZenPad series. Audio cover, power cover or color backing are a few of the options.
Price: $179 CAD (Intel x3-C3200, 1GB RAM, 16 GB storage)
ZenPad 8.0 (Z380C) (Z380KL) – If you don't want the "hero" model (ZenPad S 8.0), then you can get the 8-inch ZenPad 8.0 instead. There is a single front facing speaker and lesser specs overall as being the major differences. The "KL" version will come with a Snapdragon processor and 4G LTE capabilities. Certainly with tablets, the 8-inch size is the most popular. Reasons for buying a ZenPad 8 over the ZenPad S 8.0 would be price. As with the ZenPad 7, you will have the opportunity to buy a variety of Asus accessories. There are a few interesting swappable back cover/cases which give you a fashionable look to you tablet or you can add a cover that has 5.1 audio speakers built into it, a cover with a battery pack built into it, a fancy cover, or optional colored back plates.

Price: $229 CAD (Intel x3-C3200, 1GB RAM, and 16GB storage)
ZenPad 10.0 (Z300C) (Z300CG) (Z300CL) – This is one of the unique ZenPad tablets because like the Transformer of yesteryear, this ZenPad 10 has a keyboard audio dock accessory. So it can be made "like" a Transformer, but don't be mistaken. The keyboard dock does not have a touchpad and is largely just a speaker dock. The keyboard looks quite reasonable in terms of size, but there is no palm rest area. If you had to pick the top ZenPads, certainly the ZenPad 10 comes in #2 spot behind the ZenPad S 8.0 Z580CA model. The ZenPad 10 has the optional keyboard, but it also has the Z Stylus pen input feature. Only the ZenPad 10 (all models) and the ZenPad S (Z580CA) model have Z Stylus support. Spec wise the ZenPad 10 is decent, with the same specs as the ZenPad 7 and ZenPad 8.

Price: $129 CAD (Intel x3-C3200, 1GB RAM, 16GB storage)
ZenPad C 7.0 (Z170C) (Z170CG) – Don't expect to see the budget friendly ZenPad C in North America. The resolution is very low, so this will be a very limited release to markets that need tablets at very very cheap prices. This is not a typo, the resolution is 1024 x 600 pixels. We told you right? Potentially the ZenPad C7 could be one of the cheapest Android tablets on the market.
ZenPad Accessories – A Lot To Talk About
Sure the tablets are exciting, but how about accessories? Most time these aren't the products that need a lot of details, however Asus has really gone far and beyond what any other company has done in terms of rolling out official accessories. One issue in the past is low stock levels and buying official Asus accessories often time was an exercise in futility. We're hoping for greater availability. Let's have a look at what they have going on!
Asus Audio Dock – This is a Transformer influenced keyboard dock for the ZenPad 10. If you want this keyboard, that's the only series that has this accessory. There is no extra battery in this dock and no touchpad. What it does feature though is dual front facing speakers. There is no palm rest area, so just beware of that before making decisions to buy or not. Asus appears to have done a good job with getting a nice keyboard layout onto such a small keyboard.
Z Stylus – We can tell you that it has a 1.2mm writing tip and has 1024 pressure levels sensitivity. Not all ZenPad models support the Z Stylus. The only models with Z Stylus pen support are: Z580CA, Z300C, Z300CG, and Z300CL.
Asus TriCover – This is a somewhat typical folio style cover which will allow you to easily watch movies or use your tablet in the landscape position.
Audio Cover – This is quite the innovation. It's a tablet covers that features 5.1 channel surround sound. The speakers are built right into the case! It has 6 speakers including 1 subwoofer. It boasts 6x sound volume and 6 hours of usage. This is available for the ZenPad 7 and ZenPad 8.
Zen Clutch – This is a luxurious ZenPad case/cover. It has what you expect and will allow you to prop up the tablet in landscape position for watching movies or for typing. This case/cover is available for the ZenPad 7, ZenPad 8 and ZenPad 10.
Zen Case – This is what I would describe as a shell cover that snaps onto the rear of the ZenPad tablets. Lots of colors including: Black, White, Aurora Metallic, Blue and Orange.
ZenPad Power Case – Now this is an interesting accessory. This tight fitting case/cover will give you ZenPad up to 15 hours battery life. The best part that I can see is that it's snug and matches the look and feel of the ZenPad.
---
Breaking News! There is quite a bit of information popping up now regarding the new Asus ZenPad tablet line-up. We will separate details into official vs. unofficial specs and details. Leak: See the first real official press photos of what appears to be the ZenPad 8 (Z380C) or ZenPad 7 (Z370C).
The ZenPad models we've seen listed on Asus.com so far:
ZenPad 8 – Z380KL : Opinion – listed as 8.0 on Asus.com indicating 8-inch tablet. The "K" indicates a Snapdragon processor, and the "L" indicates a tablet with 4G LTE capabilities. This model will likely be destined for the USA and Canada markets.

ZenPad 8 – Z380C / CX : Opinion – this appears to be the Intel Atom powered version of the 8-inch tablet and will be a cheaper price point that the Z380KL. At this point we are unsure what the CX model refers to.
ZenPad C 7 – Z170CG : Opinion – the mystery tablet is the C series. It may be the FonePad rebranding. It does appear that this is a 7-inch tablet based on the model numbering. The "C" indicates Intel Atom processor and the "G" indicated 3G capabilities.
ZenPad C 7 – Z170MG : Opinion – another ZenPad C variation, except this version has the faster Intel Atom processor. The numbering indicates a 7-inch tablet. The "G" indicates that it will have 3G connectivity.
ZenPad C 7 – Z170C : Opinion – This tablet model counters the thought that the ZenPad C is the rebranding of the FonePad. If this model number is not a typo on the Asus.com website, then we are certainly confused. The "C" indicates an Intel Atom processor and the missing "G" or "L" means that this tablet has no mobile data connectivity.
ZenPad S 8 – Z580C : Opinion – listed as 8.0 on Asus.com website. This appears to be an 8-inch Transformer tablet. We've heard that the ZenPad S is the new Transformer branding and now we see this model number. Thus, give Asus and their models, there will be a 8-inch ZenPad S and should mean 10-inch ZenPad S model. Update: This is important information for USA and Canada. It does appear that this Z580C model has passed through the FCC in early May. This means it could be available to pre order or buy in the first part of June!

ZenPad 7 – Z370C : Opinion – There does appear to be 2 different 7-inch Asus tablets. This particular model appears to be the rebranding of the MeMO Pad tablet series.
ZenPad 7 – Z370CG : Opinion – The same 7-inch tablet as the Z370C, except this version will have 3G connectivity and as a result will be slightly more expensive to buy.
ZenPad 7 – Z370KL : Opinion – This is a second cellular enabled 7-inch tablet in the series, except this is a 4G LTE model which is likely destined for select markets like USA and Canada.
The ZenPad models we've seen listed online, but not on Asus.com so far:
ZenPad 10 Z300C : Opinion – Based on the model listing, we do believe that the "0" in the naming indicates a 10-inch size. In this instance, we believe this is the rebranding 10-inch MeMO Pad tablet.
ZenPad 10 Z300CG : Opinion – The "G" indicates that this is simple a 3G enabled 10-inch ZenPad tablet.
As expected, there has been some leaks regarding the rebranding of the Asus tablet line-up. What we can say is that there will be a ZenPad 7 and there will be a ZenPad 8. Here are some of the early details:
ZenPad 7 models include: Z170C, Z170CG (3G model), and possibly the Z170KL (4G LTE model)
ZenPad 8 models include: Z380C, Z380CG (3G model), and Z380KL (4G LTE model)
Here is a photo which at this point is only rumored to be the Asus ZenPad 7 tablet: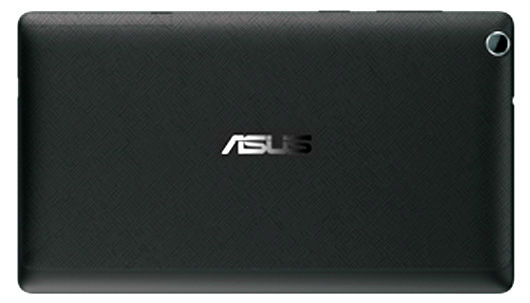 The ever changing world of tablets is going to see a new brand in the near future. It's a familiar company, but there is apparently going to be a new brand for their tablets. Yes, Asus is rebranding their tablet lineup to simply ZenPad. Beyond the new name, Asus CEO Jerry Shen told investors recently that the company will be releasing fewer models.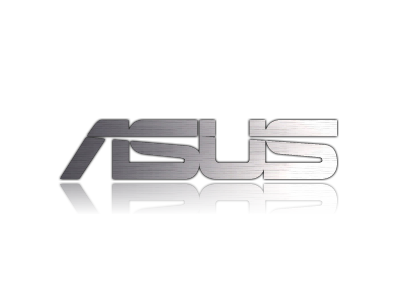 Asus joined the tablet race with incredible offerings. They have always had a gung ho mentality when it came to volume of tablet products. Off the top of my head, I will list a few of the many Asus tablet brands or naming schemes from the past number of years.
Asus Eee Pad
Eee Slate
Eee Note
VivoTab
Transformer Pad
Transformer Book
MeMO Pad
That's quite a few to keep track of and it would seem that choosing a name and sticking with it hasn't been in the cards for Asus. Perhaps with ZenPad, this situation will change. I will say that a brand name is important. People need to know what to call your tablet and they need to be able to tell people what tablet they just bought. Apple has done pretty good with simple haven't they? It's either iPad mini or its iPad Air. Nothing more complicated than that, aside from having to include the version number or year. Of course Apple isn't dealing with two different operating systems like Asus need to do with both Android and Windows products.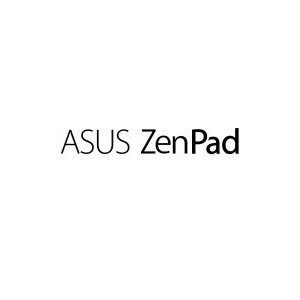 So what can we say about the ZenPad tablets of 2015? Well right now we can only speculate. There must be at least a few ZenPad Transformers in the works. It's entirely possible to see the ZenPad S instead of ever popular Asus Transformer Pad. It's still unclear whether Asus will keep their Transformer brand alive even after this apparent rebranding. What we hope is to see a new 7-inch Android tablet and perhaps a nice 10-inch Android tablet from Asus. They offer great quality for great prices in the past and we hope the rebranding doesn't mean higher prices. So for a guess, we could see the following: ZenPad 7 (7-inch), ZenPad 8 (8-inch) and ZenPad 10 (10-inch).
So we will start listing the 2015 ZenPads on this page so that if you're shopping for a tablet, you can find easily what Asus is offering up. There is no shortage of innovation from them, so expect something extraordinary. Asus really seems to have no fear when it comes to pushing the boundaries in terms of device limitations.
Based on early indications, it seems that Asus may be abandoning the low end, or race-to-the-bottom type tablets. As Asus CEO Jerry Shen said recently at an investors conference, the white box tablet manufacturers will always be able to get their prices lower because of using cheaper products. It's quite possbile that the ZenPad branding will represent a new frontier for the company where the look and feel of the devices will come before cheap prices. Asus has always had a great price point for the quality so hopefully this doesn't mean expensive Asus tablets in 2015 and beyond. However, it's possible that the cheap models that Asus has generally released, will be abandoned. Jerry Shen also indicated that Asus would be releasing fewer tablets in the future, which may indicate the company dropping out of the low end device market.
So what are the "hero" tablet products that we're hoping for from Asus in 2015? Obviously a ZenPad Transformer would be expected. Beyond that, a ZenPad MeMO would be next up in terms of importance. It's hard to suggest what sizes Asus would settle on, but certainly a ZenPad 7 is likely. The MeMO Pad 8 was released previously, as was the MeMO Pad 10. To confuse matters more, it seems the trend is for 9-inch tablets, especially when you consider the new Nexus 9 tablet is 9-inches. It's likely that Asus will decide to launch on tablet in the larger size, but it's anyone's guess as to which size they would settle for. Logic says that the 10-inch size is covered by the Transformer, which means 8-inches is an ideal happy medium between a 7-inch tablet and 10-inch tablet. Moving beyond just straight tablets, Asus also has the fonepad in its arsenal. It's a tablet and phone together as one. Asus had previously released a 6, 7 and 8-inch size of this device. A 6-inch fonepad in 2015 is quite likely, and given Asus' tendencies for wowing the marketplace, perhaps a 7-inch fonepad will be released as a ZenPad Note. What we really want is to see the fonepad come to the North American market. If you think about it, I bet most of us use our smartphones for about 5% or less on talking, meaning extra screen space is highly useful. It's all just speculation or course, but it's fun to speculate on such things!
Official Asus Comments Regarding The ZenPad Tablets So Far:
Asus CEO Jerry Shen just spoke at an investors conference, offering more ZenPad details:
Moving on to mobile, we have three product lines. We have ZenFone for mobile phone. As for pad or tablets, we have had a major transformation. We're converting all MeMO Pads or FonePads to ZenPad. Everything about ZenPad is to replicate the success story of ZenFone which is very successful right now. Our Chairman Shih will have a big presentation on ZenPad at Computex. We're still working in the tablet space, but we now use a new strategy of hero model, hero country. That means that we will be focusing on only a few models and we're not entering all the markets. That is the concept of hero model, hero country. And also, the positioning or the nature of ZenPad is to empowering luxury for everyone.
these Asus tablets will be "significantly improved" while maintaining the same price points. Key improvements will be to the look, feel and performance.
the line-up of ZenPad tablets will include a 7-inch, 8-inch, 10-inch and a Transformer model (which may be branded as the ZenPad S tablet)
the hardware features will be very different from what users are used to
ZenPad Pre Order Information
Currently we are not able to list available pre order details. However, we can speculate on a few details based on previous experiences with Asus and pre orders. We expect pre orders to roll out shortly after the line-up unveiling. With Computex 2015 being likely as the unveil location, then expect a June pre order. Asus is likely going to be aggressive and roll out these tablets globally at one time and not have staggered roll-outs like in the past. Asia, Europe, and North America should see availability at the same time. Asus has already mentioned that they want to improve their online sales, so we are fully expecting Amazon to be the primary pre order website. If the ZenPad S Transformer proves true, then expect that model to be a worthwhile pre order. Demand for new Transformer models has went beyond supplies in the past, so it's just a cautionary note to consider. Pre ordering isn't a bad option especially if the price is right.
ZenPad Price
Asus has only stated that these tablets will be similarly priced to the existing line-up. It's quite clear that these aren't going to be bargain basement prices and that Asus is no longer pursuing the "low end" market. Those plastic features are likely to be a thing of the past. I would expect a 7-inch ZenPad price to be less than $200, the 8-inch to be between $200 and $300, the 10-inch model to be around $300 and the Transformer S model to be between $350 to $500 price range.
The Long Road To ZenPad…
We thought it would be best to chart the progress towards the ZenPad line-up unveiling. We will track the big technology shows and rumors surrounding what Asus is planning.
Well the MWC 2015 has come and gone. Even with our heightened anticipation for Asus news, we are sad to report not a whisper was made. There were a few scattered reports on some Asus phones at the show, but there was no splashy announcements.
So all roads are pointing towards Computex 2015. In the past, Asus has unveiled some stunning products at the Computex show in Taipei. It would appear from our viewpoint, that Asus is going to make the big ZenPad splash at that particular show. With Jonney Shih on stage, it's something you won't want to miss.