Unconfirmed Details and Specs:
It's a bit early to say 100% about accuracy, but some possible information is better than nothing. The Zenfone 3 Ultra is powered by a Qualcomm Snapdragon S652 octa-core processor along with 4GB RAM. We are still guessing on the size, but 6.8-inches seems accurate based on Asus product name codes. Sure that seems a bit large so we may need to make a revision. The battery should be just shy of the Zenfone Max 5000mAh, and provide 4600mAh instead. Still pretty darn nice! It will come with a quick charge 3.0 and an advanced Type-C port which apparently allows for display support and connectivity power. We need to investigate what an advanced Type-C means, but it's quite possibly the Gen 2 version of the port which has heaps of potential in the near future. We are expecting to see a Zenfone 3 Ultra with dual front facing speakers which is something Asus has perfected with their recent ZenPad tablet line-up. Camera on the rear is a 23MP beast which boasts light-speed auto-focus and optical and electronic image stabilization. The build appears to be metal unibody.
So right now the big question is how big the Zenfone 3 Ultra is. We are hearing that it may be 6.8mm thick which may be confusing the product number of ZU680KL.
Update: This is juicy! How about the first real leak of the ZU680KL Ultra? Looks legit and matches 100% to the Asus Computex 2016 trailer.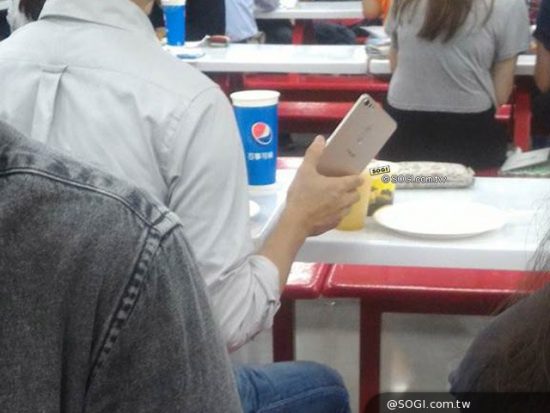 [Source: Sogi.com.tw]
Update: Are we right or wrong about the existence of a Zenfone 3 Ultra? You be the judge. First look at this photo of the iPhone 6 vs. iPhone 6 Plus. That is a 4.7-inch vs. 5.5-inch. Notice the proportions. Essentially these two phones are 1-inch size difference: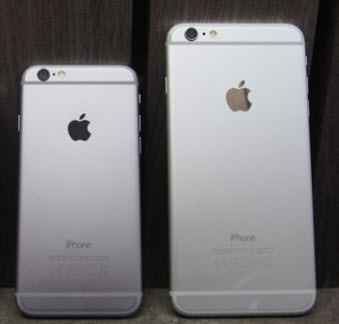 Now let's have a look at the new Asus Zenfone 3 trailer that was just released. Keep in mind that the Zenfone 3 flagship model, the smaller one shown, is a 5.5-inch phone. Take a look at the phablet beside that. Isn't a 6.8-inch size within the realm of possibilities?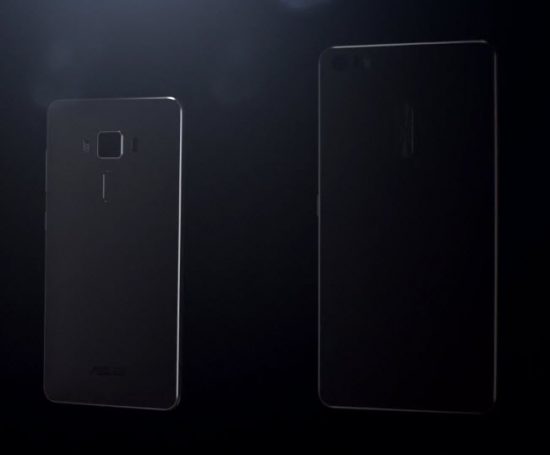 You may be skeptical and that's fine. A lot of the so called "experts" are trying to suggest that this big Zenfone/tablet is the Zenfone 3 Max. Keep in mind that the Max series is about incredible battery life. You tell me how the biggest screen device is going to maintain that maximum battery life selling point. It is illogical. Could it be the Zenfone 3 Deluxe? Possibly. Could it be a new ZenPad tablet? Possibly. We will still maintain that's it's a surprise device, the Zenfone 3 Ultra. You like?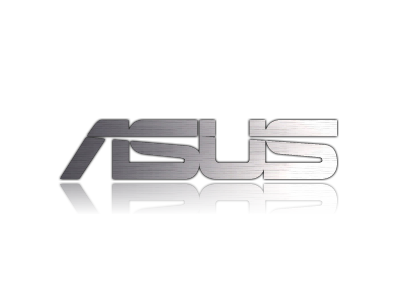 None of these details are official as of yet, however we are all but certain of the Zenfone 3 Ultra (ZU680KL) and that it's a new phablet from Asus. If size scares you, then this device might just do that!
We have a good familiarity with the structure that Asus uses in their products and model numbers, so let's take a look at what we know. To do this, we need to look at the ZU680KL information.
ZU is essentially the name of the device, albeit abbreviated. In this case, it's Zenfone Ultra. Here is the most interesting aspect though. The 680 is indicative of the device size. In the case of the Zenfone Ultra, this indicates a device that is 6.8-inches big. We know this because the Zenfone 2 a 5.5-inches is listed as 550. This is a common practice by Asus so we are confident in saying the Zenfone 3 Ultra is just shy of 7-inches at 6.8-inches. The K indicates a Snapdragon processor which is going to be common on this years Zenfone 3 line-up. Intel is cancelling their Atom processors which were designed for devices like smartphones. As a result, Asus will be primarily going with Snapdragon and MediaTek on this years models. The L indicates 4G LTE.
So when you look at everything, the Zenfone 3 Ultra (ZU680KL) is going to be a whopper of a device. I can honestly tell you what we're hoping for. Please Asus also has a stylus pen for this phablet! If it does, then you are getting everything you need in one device. It's essentially a tablet that can be used as your smartphone also. We hope that the bezel is minimal which would make this a viable all-in-one device.
Stay tuned for official Zenfone Ultra details!
(May 29 source: Roland Quant)