How the tablet market has changed! A year ago, at Computex 2015, Asus unveiled their new ZenPad line-up and those tablets and accessories were the star of the show. In 2016 at Computex Asus didn't show a tablet on stage and there may have been no tablets unveiled at all during the event week.
So here we are, late July 2016 and Asus just put up a new product page on Asus.com for the new ZenPad 3 8.0 (Z581KL). The interesting aspect of this story is that it was unannounced. This tablet has not been unveiled at any Zenfone 3 events. It simply just showed up on the Asus.com website and that's that.
Last year, Asus had the hero tablet, the ZenPad S 8.0 (Z580CA) which had strong specs and solid build quality. It had a good price too in comparison to the other flagship tablets from Apple and Samsung.
So the question might be, is the ZenPad 3 8.0 (Z581KL) the successor to the Z580CA from last year? From our perspective, it's not really the next generation of the 8-inch flagship ZenPad S 8.0 (Z580CA). There are a few reason why we say this. Keep in mind Asus did show off recently a new, flagship looking 10-inch tablet, the ZenPad 3S 10 (Z500M) which is what you might expect from a flagship device.
So the Z581KL looks like a solid value. It has a good capacity battery so battery life will be improved for sure. It has the great display, 4GB RAM but it doesn't pack a super powerful processor. It also doesn't have a fingerprint reader like the ZenPad 3S 10 has which is one of those indicators to us that the ZenPad 3 8.0 is not exactly a flagship model. The Z581KL does not appear to have Z Stylus support either which is something the hero Z580CA from last year did.
So we do wonder if there is to be a second 8-inch tablet from Asus which has a similar spec and build quality to that of the ZenPad  3S 10 (Z500M). However we have no indication that there is such a device in the works. We do believe that the ZenPad 3 8.0 is going to excel at keeping a low price. This is what Asus is known for and based on the specs and build quality of the Z581KL, we are expecting the price to be very impressive which makes this a solid choice.
Stay tuned, updates including price and release date coming soon!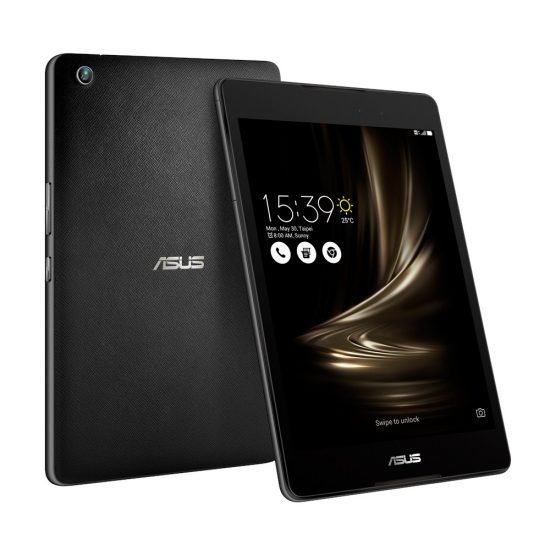 Promotional Video: