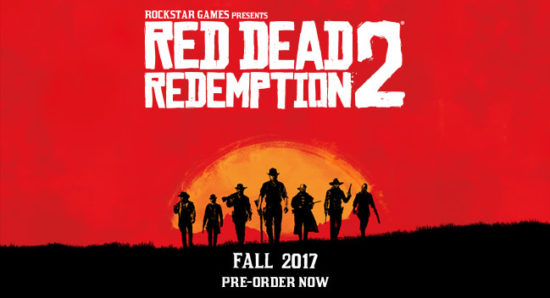 E3 has come and gone without any new Red Dead Redemption 2 details. A no show at E3 is not unheard of from a company like Rockstar Games and for them, this is par for the course as they say. They do things differently and sharing a spotlight isn't something they feel the need to do. Rockstar Games prefers to do things their own way and who could blame them? Regardless of delays and lack of news, all will be forgiven come October 26 when the game finally ships. They know we want it.
Even without Rockstar showing off RDR2, GameIndustry.biz was able to track down Take-Two CEO Strauss Zelnick for an interview during E3 where they discussed the next big game from Rockstar Games.
When you create "the most profitable entertainment product of all time" in GTA V, it's easy to think that everything you touch turns to gold. In the case of Red Dead Redemption 2, Zelnick is proceeding cautiously. Want him to float some sales expectations? Not going to happen. Zelnick considers arrogance to be the downfall for continued success and his reluctance to share expectations about Rockstar Games next big title says as much.
Zelnick is instead opting for quiet confidence knowing that they have a special game in RDR2 and the sales should take care of themselves. He's very confident that the game is an "extraordinary creative product" and will do well. But ultimately he wants to let the market speak about the game's greatness.
Nobody in their right mind is going to suggest that the Red Dead Redemption franchise can reach near the heights of the Grand Theft Auto franchise. Or could it? Rockstar Games are something special and they craft their games like no other. Unfortunately this quest for perfection creates more release date delays than anyone else. But delays are indicative of a company that cares more about quality than pushing a game out the door and this why we all love Rockstar Games. They do special. It's why everyone has such high expectations for RDR2 and it's why the competition is quivering in their boots.