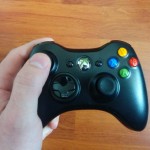 There are no shortages of controllers and gamepads for PC gaming. The question most asked is which gamepad for PC is the best. I'm going to suggest that even today, your best choice would be the Xbox 360 controller. There are a few different reasons for my opinion, but most importantly it comes down to price vs. functionality.
First, controls in games haven't changed in years and years. It's only with the PS4 that an actual touchpad has been introduced, thanks to the redesign of the DualShock 4 controller. Even with that nifty addition, game developers have been slow if not completely reluctant to utilize that touchpad in PS4 games. It's because of this, that I say the Xbox 360 has every button you will need for gaming in the years to come.
Next, it's the price point. The Xbox 360 has been replaced by the Xbox One, but Windows still doesn't have compatibility with the wireless Xbox One controller. Although that might change, the fact is the Xbox 360 controller is the same configuration and layout as the Xbox One controller but is a fraction of the price. Certainly Microsoft has stated the advantages on the Xbox One controller, but cost vs. performance? Not worth the upgrade in my opinion.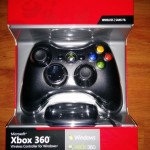 To use the Xbox 360 controller wirelessly on a PC, you're going to need a USB hub. There are third party options, but I recommend just getting the "Xbox 360 controller for Windows" which comes in a red box and includes the USB hub for your PC. I'll show you both versions available to buy right now later on in my review section. (see photos below so you know which one to buy)
If you think the Xbox One controller is far superior, also consider the fact that the new Dell Alienware Alpha game box PC actually comes with a Xbox 360 controller. Alienware is a brand built on gaming and be assured that they chose very wisely which controller they were going to bundle with their new product. This should count for something in the minds of consumers.
Why is the Xbox 360 Controller Is The Best PC Option? I like to say it's because Microsoft knows what they are doing. They have experience in gaming consoles and gaming controllers. Given the track record and userbase of the Xbox 360, it's quite clear that the quality of the controller is superior to anything else. Logitech controllers and gamepads? I would think Microsoft's experience is going to produce a much better product. The Xbox controllers have always been to me the top of the class. People have tried to replicate the design and layout of the Xbox 360 controller but nobody else will be able to maintain the same quality over time. You just have to give credit to a track record here. Years and years of customer feedback and comments should say enough.
One aspect you need to consider is the fact that 4 Xbox 360 controller can connect to a USB hub. If you have a PC in your living room area and are displaying onto your HDTV, that means some fun. You can start treating your PC as it was your console. Naturally not every PC game allow for 4 player local gameplay, but the trend is towards that. Also the growing "mini PC" market may mean that you have a full fledged desktop PC sitting in your entertainment center in the next year or two.
Can kids use the Xbox 360 controller? Yes, they sure can. You can see my hands fitting more than comfortably with the Xbox 360 controller. It may seem odd, but kids of ages 7 or 8 and up will have no issues using the controller.
Hands-On Review
As I've mentioned already, the Xbox 360 controller offers every button that you would need for gaming. With this controller surpass the keyboard/mouse setup for a first person shooter? No, of course not. However when it comes to everything else, this is a "go to" controller. Build quality is paramount and unlike a PlayStation DualShock, this Xbox controller is built to last. Strong sticks, solid buttons and overall heavy duty design. The dual analogue sticks can handle hours and hours of gameplay and even after a lot of use, they are still very usable. If you talk to Xbox 360 owners, I don't think you're going to see many people saying they've had to discard their controllers because of overuse. Unlike consoles of the past, like the Nintendo 64 controllers or Dreamcast controllers, these sticks are strong for a long time.
On the rear of the controller is a battery compartment. I prefer having to replace 2-AA batteries, rather than what you see with the micro-USB charging for the PlayStation 4 DualShock controllers.
Photos