Truthfully, I have wanted to buy a Pixel 4 XL for quite some time. So I waited for the rumors to become official and as of October 15, I've been weighing the positives with the negatives. Mobile phones are expensive purchases and due diligence is required. As part of my own decision making process, I've decided to list some of the features, selling points and head scratchers to help reach a decision. Should you buy a Pixel 4 or Pixel 4 XL?
This is a loose analysis and discussion. I've tried to hit the main points, but of course you can really go deep on looking at the new Pixel phone elsewhere. It's pros vs. cons going at it. Enjoy the spectacle!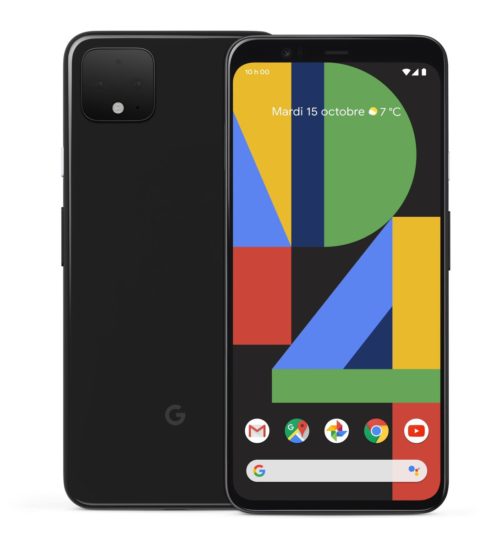 Price is the same as Pixel 3 and Pixel 3 XL.
Unlocked prices:
64GB Pixel 4 costs $999 CAD
128GB Pixel 4 costs $1129 CAD
64GB Pixel 4 XL costs $1129 CAD
128GB Pixel 4 XL costs $1259 CAD
[see our article showing Pixel 4 and Pixel 4 XL prices including all provincial taxes here]
This isn't exactly a positive, neither is it a negative. It's a modest upgrade in terms of hardware from last years offerings so perhaps this pricing is better value than last year. Even though during the pre-order phase there is an offer for free accessories and Amazon is offering cash back, keep in mind you don't get earbuds or adapter in the box (last year you did) and you also don't get the same storage deal for original quality photo uploads.
All is not lost when it comes to price. It's common for Google to drop the price of their new Pixel offering during the Black Friday weekend. Maybe knocking $100-$150 off the price of the Pixel 4 or Pixel 4 XL is enough for you. If these new offerings don't sell as Google hoped for in the pre-order phase, it really increases the likelihood of early sale prices.
It's just a question whether these phone are good value in comparison to what else is out there. At these price points for Android phones, you can get better hardware elsewhere. Obviously the Pixel line-up is hoping that consumers look beyond the hardware inside and put higher value in software, camera and updates.
Notchless is a big bonus but…

There is no con to this. This is a positive move forward, so good on Google. That isn't to say removing the notch was without consequence. Can you say forehead? I'm fine with foreheads, chins and bezels but a lot of people aren't. The Pixel 4 and Pixel 4 XL forehead is also bigger than the chin so the balance of the phone looks a bit odd. Being that the bottom of the phone is difficult to access in one-handed mode, having more chin would have been fine and helped balance out the look of the Pixel 4 and Pixel 4 XL.
A 90Hz refresh rate is a big deal.

This is a huge selling point for the Pixel 4 and Pixel 4 XL. What you need to know is that once you go higher refresh rate, there is no turning back. It's just that good. However there is one downside to this and that's the hit on battery life. Considering the battery sizes this year compared to last year, you will be left scratching your head. A new feature that uses more battery logically means a bigger battery is required just to maintain your battery life standard of the previous generation. But in reality, this new refresh rate would ideally be paired with an even bigger battery. That way you are seeing a real improvement over last years offerings. Google says the 90Hz refresh rate is adaptive, only activated when it benefits the user. In theory that will be more efficient but what if you prefer just to leave the 90Hz refresh rate on? There is an assumption that AI or the adaptive refresh rate will do what you expect, when you expect it.
Battery size in the Pixel 4 is smaller than what's inside the Pixel 3. The Pixel 4 XL has gotten a slightly bigger battery than what's inside the Pixel 3 XL.
When you see other flagship phones inching towards 5,000mAh (ASUS ZenFone 6) and 6,000mAh (ASUS ROG Phone 2) it should alter consumer expectations. And based on early feedback, it certainly has. People are not happy about the smaller Pixel 4 battery and feel the Pixel 4 XL battery isn't big enough to be considered an upgrade. The increased refresh rate can only hurt battery life and it's curious why Google went in this direction. Pixel 3 and Pixel 3 XL were not reviewed well in terms of battery life. Before getting ahead of ourselves, wait for true battery test comparisons and then decide if battery life is a deal breaker or not.
No headphone jack on Pixel 4 and Pixel 4 XL and no adapters or ear buds in the box.
This is unfortunate, but it's also become a reality that wireless headphones are required with modern day, expensive phones. You can always get a USB-C adapter or headphones with the USB-C connector to deal with this annoyance.
Two cameras, not three. The competition has moved to three cameras in 2019 but Google hasn't.
Photography is the greatest attribute of the Pixel 4 and Pixel 4 XL, thanks in large part due to computational processing. There is no ability this year to widen your selfie photos because it's a fixed position now. The new selfie camera is set, but it's a wider angle camera so the lack of a second camera on the front for wide-angle selfies is largely mitigated and not as big a deal as first thought. The selfie camera is wide, but not quite as wide as the previous generation. Google chose zoom over ultra-wide angle on the rear. When you pay a high price for a device it's more palatable when companies like Apple add a third camera. There is an added cost associated with that obviously and it would make the device more expensive than the previous generation. If Google did add that third camera, what would everyone be saying about the price then? Perhaps that weighed into their decision to go with less cameras than the competition. It's also worth noting that video wise, you cannot shoot 4K @ 60FPS which is a standard these days and something that the 2-year old iPhone 8 Plus can do.
Increased RAM from last year, but still not as much as the competition.
A modest increase in RAM is terrific but when it's still lower than the competition flagship phones and the price of the phone is equal or more than the competition? That's not good. Maybe Google has been able to streamline their software and hardware to the point that 6GB works fine, but if other similarly price phones offer 8GB, you would have to say more is better. Apple can afford to use less RAM and keep the software running good, but Google can't say the same about Android. It's not that you will likely be having issues with 6GB of RAM, it's just that you're paying a lot of money for the Pixel phone and are you okay with less than what others are offering.
You can wave your hand in front of the Pixel 4 and Pixel 4 XL and it will perform actions.
Do you really need to wave at your phone? Is that a selling point or just a gimmick? You are paying for that technology to be inside the phone so you must ask yourself if this is something you need. This may be a technology that's looking for a problem to solve when a problem doesn't really exist. If you're baking or cooking and have greasy hands, an argument could be made that waving at your phone is easier than washing your hands. My fingers still function and I'm happy to keep using them even if it requires heavy lifting such as touching a display rather than waving at it. This begs the question. If this technology wasn't included, how much cheaper could the phone have been? I would have preferred a cheaper price.
Get a pure Android experience and new Android versions faster than everyone else.
This is a selling point, but not to the extent it was in the past. Google continues to find ways to help other Android mobile phone manufacturers to roll out updates faster and easier. Some companies are promising years of Android updates and the gap between what Google is promising and the compeition is narrowing. Some phones at cheaper prices (ZenFone 6) have virtually stock Android or have a version of Android that has some better features. It's also worth noting that getting updates first doesn't always mean a good thing. There have been bugs and other issues arising out of the updates and with Pixel users being first, it can sometimes feel like a negative rather than a positive.
Conclusion: Should you buy a Pixel 4 or Pixel 4 XL?
When you get to spending north of $1,000 CAD for a mobile phone, you really shouldn't accept compromise. However, compromise seems to be the situation with the Pixel 4 and Pixel 4 XL.
The best part of the Pixel 4 and Pixel 4 XL is the refresh rate but if the "adaptive" setting isn't to your liking, will keeping the 90Hz refresh rate on be a battery life killer? It's strange to think you wouldn't be able to use the best feature of these phones because you can't get through a full day on a charge. Given the importance of 90Hz refresh rates, it's probably best to wait for reviews.
If you love mobile phone photography, the Pixel series dominates and this year will be no different. If you just base your decision on photo taking ability, it's a pretty easy decision.
I personally will not consider the Pixel 4 because it's gone with a smaller battery than the Pixel 3 and added a high refresh rate at the same time. I'm not going there. As for the Pixel 4 XL, I'm waiting on battery life analysis to see what the real story is on that. I'm the type of person who doesn't want AI to decide when the best feature of a phone is active, so as a result, I would be using the 90Hz refresh rate all the time. Will that drain the battery before the end of the day? That's my question. If the adaptive nature of the 90Hz refresh rate exceeds my expectations, the I will reconsider.
So for me, I'm waiting for the reviews and I'm definitely waiting for Black Friday and Cyber Monday.