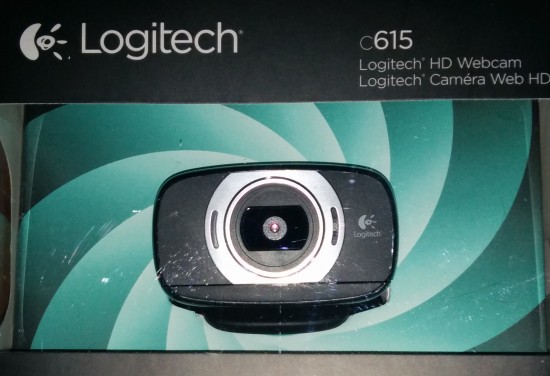 The Logitech C615 is a high definition capable webcam that is reasonably priced. When you're talking webcams, what features qualify it as being the best? I tend to look at the features vs. the price point. You want HD quality, and the C615 delivers with 1080p video recording with 720p resolution video for applications such as Skype.
Using the Logitech C615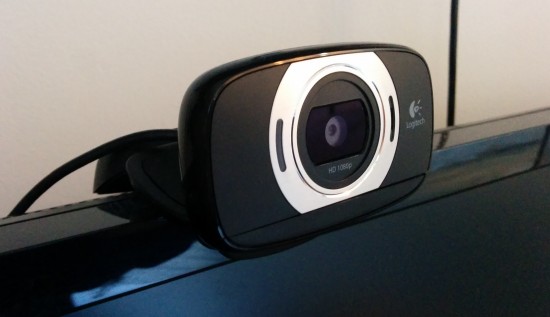 The mechanism to hold the webcam on top of your monitor is one of the best I've worked with. It has a wide range of angles and positions. The rubberized underside offers a nice grip. There are two main hinges which means you can pretty much set this webcam up with any angle that you desire, regardless of the placement. The webcam also rotates left to right (rotates a full 360 degrees) which makes a great addition when using the camera for video purposes. I think the point is that the C615 offers up a decent amount of versatility should you want to make a quick video recording in high definition.
The webcam is built for versatility with a super short USB cable and almost limitless adjustable angles and positions. This versatility will allow usage with mobile devices like laptops. If you're wanting to capture YouTube worthy video, this webcam can do that for you quite nicely. With the short USB cable, thankfully Logitech includes an extension cable to make the length suitable for a desktop PC situation. This leads me to one minor annoyance. When you need to use the extension, the "hub" when the two cables attach is quite bulky. So if you might be moving the webcam around and trying to pull the webcam from the top of your monitor, I can almost guarantee that the "bulge" of the hub will snag up somewhere behind your desk. You results may vary of course. Minor annoyance and not a deal breaker but worthy of a mention I think. If you plan on leaving it sit atop your monitor, then this should be a non issue for you.
Quality of the video in a Skype environment is sharp and crisp. Certainly at 720p, it's fully capable. If you're looking to record video with the C615, you can enjoy 1080p quality resolution video. Overall this webcam performs well is fairly low light conditions, allowing the video to appear brighter than what you might be seeing in the room.
Audio quality is good from my experience using the webcam. In a Skype video call, voices are crisp and background noise is relatively minimal.
The software for the Logitech C615 offers enough features to allow for quick capture of photos or videos. You can use the quick links to post your videos or photos to YouTube, Twitter or Facebook. There are three different settings for video capture so that you can enable a smaller video file albeit at a reduced quality.
Within the Logitech C615 software is a motion detection feature. Here is what you need to know about it:
Motion detection senses movement within the field of view of your webcam. When motion is detected, recording is automatically triggered. Recording stops when the motion stops, or after a duration of your choosing. The videos are even time and date stamped to help you keep track of when something happened.
If you want to snap photos with this Logitech C615 webcam, you can do that also with the software. You can get reasonable photos with dimensions of 1920 x 1080. I would imagine a modern day smartphone will be a better choice for taking photos, but at least you have the option with the C615.
Conclusion
One of the most attractive aspect of this Logitech webcam is the price. You can find it on sale for a great deal. Given the price and quality, I recommend this webcam. For what it's worth, I bought two of these.
Photo Gallery – Click on image for full resolution large photos